WELCOME
It's not just what we say,
It'S WHAT WE DO
Our desire is to create a place where every person can have an encounter with the love of God through a personal and vertical relationship with His son Jesus Christ.
Our Sunday meetings are dynamic, powerful, impactful, relevant and spiritual. We give priority to the Holy Spirit.
Connect to one of our Vertical Connection Groups. Women, Men, Youth and Children meet every Tuesday at 7pm to create new relationships and share with others. This is where we grow and find freedom.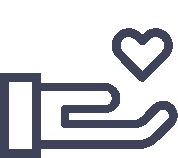 "He who takes pity on the poor lends to the LORD, and He will reward him for his good work."